If you are looking at the lineup of new Volvo sedans for sale at Gunther Volvo Delray, then you're considering the Volvo S60 vs. Volvo S90. Both of these new Volvo sedan models offer plenty of comparable comforts and conveniences. So, which new Volvo midsize sedan should you choose? To help you select a car that will inspire your drive and make your weekend retreats more enjoyable, let's compare the performance specs, pricing, and interior options on the new Volvo sedan lineup.
Volvo S60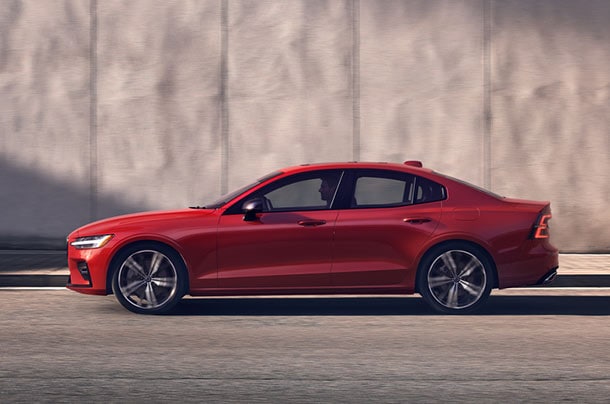 The Volvo S60 sedan is a new performance sedan that offers luxury appointments and leading technologies throughout the cabin. For the 2021 model year, three exclusive styles are available: the Volvo S60 Momentum, Volvo S60 R-Design, and Volvo S60 Inscription. To upgrade your morning commute, slide into a new sedan with a leather interior and a premium sound system.
250 hp
258 lb-ft torque
23 city / 34 hwy MPG
11.6 cu. ft. cargo
5 seats
187.4" length
80.3" width
56.6" height
View Volvo S60 Sedans
Volvo S60 Recharge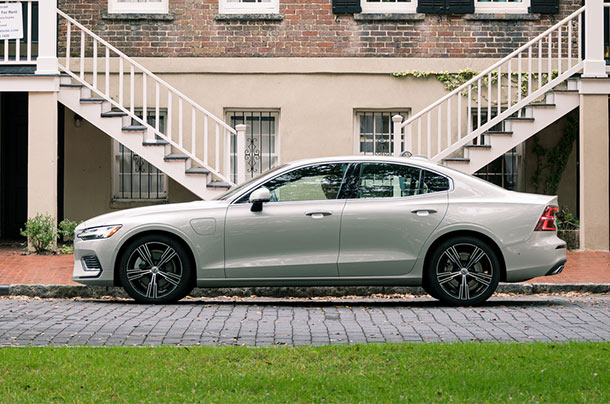 Are you ready to give your drive a charge? Then plug into a new world with a Volvo hybrid sedan and upgrade your efficiency. The new S60 Recharge offers staggering performance numbers as well as luxury touchpoints throughout the trim lineup: Volvo S60 Recharge R-Design, Volvo S60 Recharge Inscription, and Volvo S60 Recharge Polestar Engineered.
400 hp
472 lb-ft torque
69 MPGe
11.6 cu. ft. cargo
6 seats
187.4" length
80.3" width
56.6" height
View Volvo S60 Recharge Sedans
Volvo S90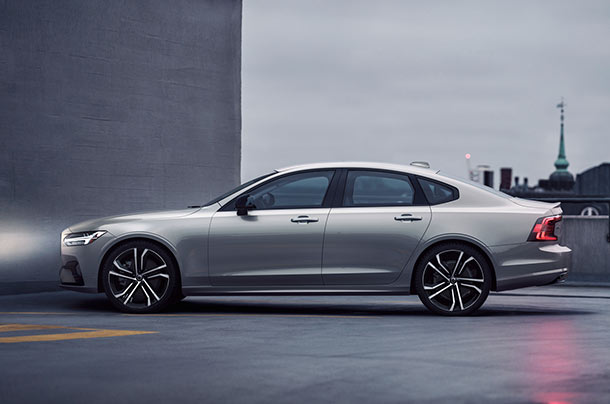 The Volvo S90 is a luxurious sedan that gives you the handling and confidence of AWD traction. With her 316 horsepower and competitive fuel economy numbers, the Volvo S90 exemplifies the Volvo sedan lineup and sets the bar for her competitors. The sculpted shapes highlight the exterior design and hint at what's inside the cabin and under the hood.
316 hp
295 lb-ft torque
21 city / 32 hwy MPG
13.5 cu. ft. cargo
5 seats
200.1" length
79.5" width
57.1" height
View Volvo S90 Sedans
Volvo S90 Recharge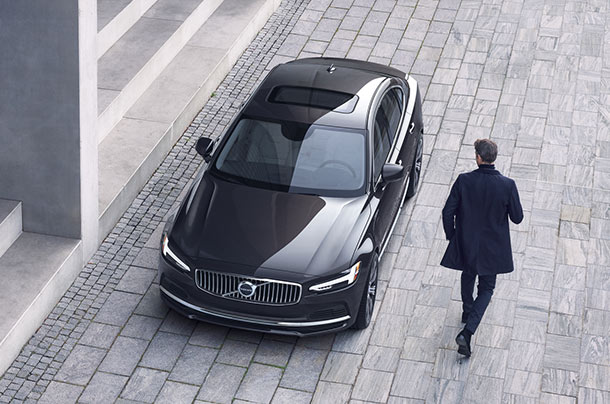 The Volvo S90 Recharge plug-in hybrid gives you the convenience and efficiency of an all-electric range, setting her apart from plug-in hybrids that rely on a gasoline-powered engine. To get a charge out of your drive and enjoy powerful performance and purposeful engineering, take a ride in the S90 Recharge sedan.
400 hp
472 lb-ft torque
60 MPGe
13.5 cu. ft. cargo
5 seats
200.1" length
79.5" width
57.1" height
View Volvo S90 Hybrid Sedans