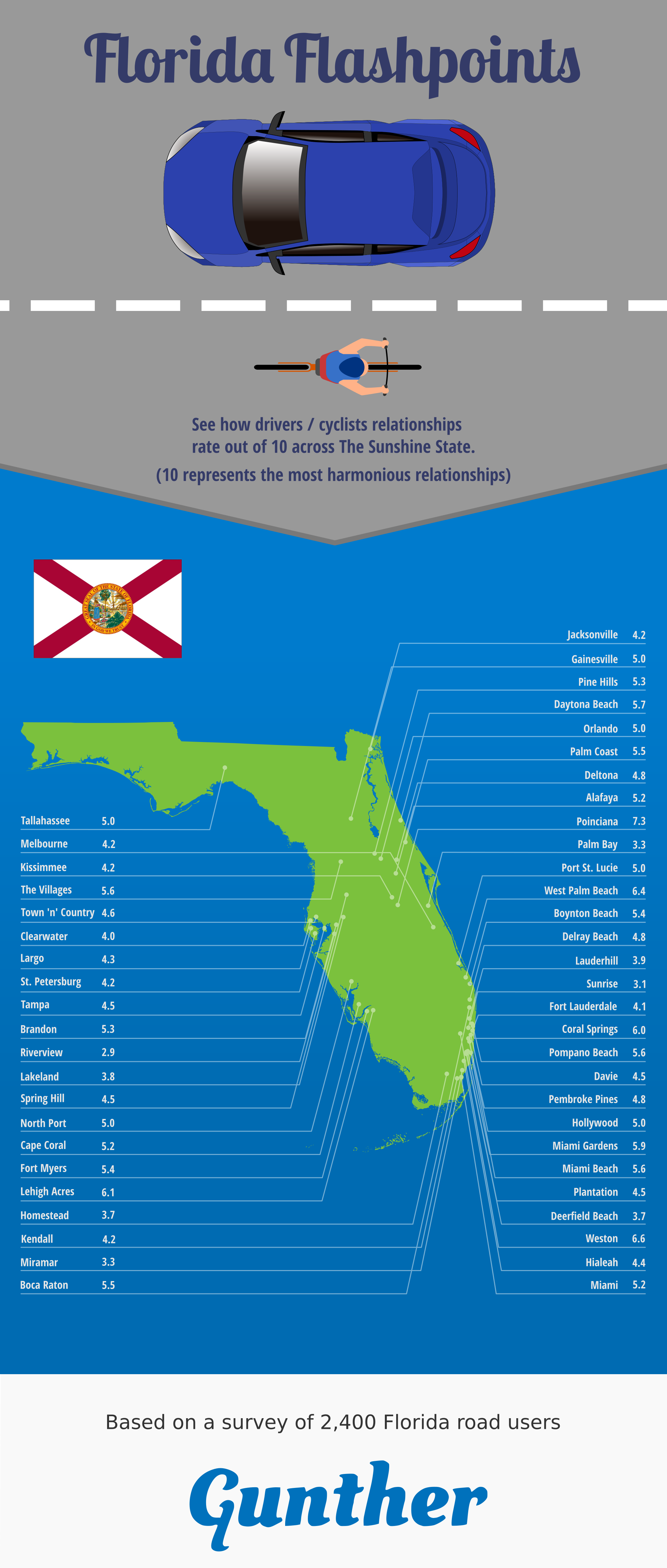 For over 50 years, the Gunther Auto Group has been committed to improving the quality of life for all Floridians. We sell affordable vehicles, ultra-luxurious vehicles, and give back to those in need. Our business model funnels profits from the sales of these vehicles right back into the community. By championing causes like Hope South Florida, Farm to Fork, 4Kids, numerous hospitals, and municipal agencies, Gunther embraces a relentless mission to make sure that everyone in Florida is healthy, safe, and protected.
As we reflect on the data we collected, Florida road-users report an average of 4.8 out of 10 with respect to the cyclist/motorist relationship. In other words, that 4.8 number isn't even as good as "feeling neutral" about that relationship. We are a company on a mission to make sure Florida is an exceptional place for all who live, work, vacation, and retire here. As such, we want to see that number move. By a lot. Don't you? Florida is the envy of other states for many reasons. So let's step up, and partner together to set an example. By the time our next survey comes around, we would love to show this country how to take the steps necessary to create a safe and secure roadway for all to enjoy.
Hit the road and don't hit a biker! Call us today for a Volvo! Your thoughts on this are important to us. Please CLICK HERE to get in touch with one of our survey specialists to find out how you can make a difference.